Meropian Gardens of Love, Light and Healing
Books by Sara Moffitt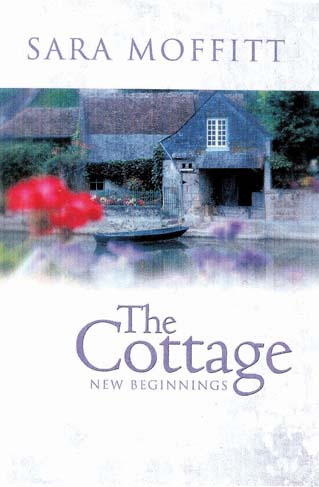 THE COTTAGE (1)
New Beginnings

Sara Moffitt's novel about a utopian town in Oregon and the women who discover its charms and begin to manifest their dreams. Sara Moffitt's "Cottage" series is about family and small town country living -- of people working together as a community, to help one another. Even though her books are fiction, there is hidden truth and also awakenings for light workers and star seeds. The Cottage, Book One tells the story of Mary, a middle-aged woman who leaves her home in a California city and happens to find a unique town in Oregon called "Welcome Home." While on vacation, she stays in the town a few days and then realizes she wants to buy a house and move there. Almost as if by magic, the right cottage manifests and as everything around her falls into place, Mary soon comes to understand how very special the people are as well as the place she now calls home. You can't help but warm to Sara Moffitt's characters because she has a way of bringing out the best in friends and family she knows and developing the characters in her books. Soon you find yourself wanting to visit the town of Welcome Home and be part of this growing community of loving people. $14.00

"In some ways it is just going back to the old simple ways of living," explains Sara. "Respecting nature and animals as well as one another in very loving ways." The author feels there is just too much violence in the world today, along with crime, and that young people need to have a way to feel safe and pure and not grow up so fast. "Going green means a lot to me," says Sara, "and this includes clean, pure rivers and lakes and soil to plant in. Also, we need to stop pollution, but it takes all of us to do the job to make this happen."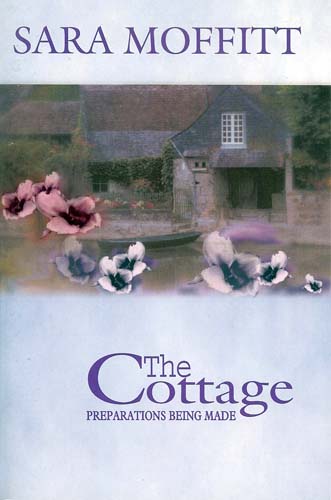 THE COTTAGE (2)
Preparations Being Made

Sara's family is growing as well as all the help she is getting to run both her son's farm and her own. There will be many new sightings of UFOs and ETs as the adventure continues. Also a few miracles of healing. Sara's friends will come to live at her cottage along with some animals. Her brother and his wife make a visit to their sister. Working together as a team helps those in need, but there is still a puzzle to be solved about the town of Welcome Home, and this will happen in The Cottage, Book 3. So enjoy the many adventures and also the hidden messages meant only for those who read Sara's books. They are messages for your awakening! $12.00

Merlin and the Frog Meet Chatly and Noble
Juvenile Fiction/Action and Adventure/General
Spiritual lessons for gifted children
Sara Moffitt tells an enchanting tale of the natural world as an imaginative portal for children to cross through so they can appreciate the world of spirit. The giant waterfall shows the cleaning out of tired souls as if the rush of water were a sound spoken to God. The Blue Jays go about their daily business to teach a quietly industrious way to survive. The deer approaches true nobility by walking through the forest with such dignity and grace. Mother Earth herself gives lessons from her bejeweled sanctuary on the reasons behind storms and earthquakes, fires and volcanoes.
Meanwhile, the elves, brownies and water fairies display a sense of joy in life and teach us all to lighten up and have fun. Merlin and the Frog Meet Chatly and Noble delicately and carefully shows young listeners and readers that a fantasy is good for us all and that the world of spirituality always lies just behind our own treasured world of nature. $18.95
To order any of Sara's books, send check or money order (plus $4.00 shipping) to: Sara Hockenbery, 3768 E. Western Drive, Cottonwood AZ 86326
For information, call (928) 300-3813 or email Sara at bluecrystaldolphin@sbcglobal.net/a>.